Bij ons vind u de laatste collecties verticale jaloezieën. Hoewel ze de laatste tijd een beetje naar de achtergrond zijn verdwenen, zijn ze toch nog altijd toepasbaar bij het moderne interieur. De voordelen van privacy, goede lichtbeheersing en onderhoudsvriendelijkheid zijn daarbij nog steeds niet verdwenen.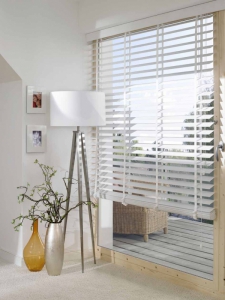 This Is A Custom Widget
This Sliding Bar can be switched on or off in theme options, and can take any widget you throw at it or even fill it with your custom HTML Code. Its perfect for grabbing the attention of your viewers. Choose between 1, 2, 3 or 4 columns, set the background color, widget divider color, activate transparency, a top border or fully disable it on desktop and mobile.